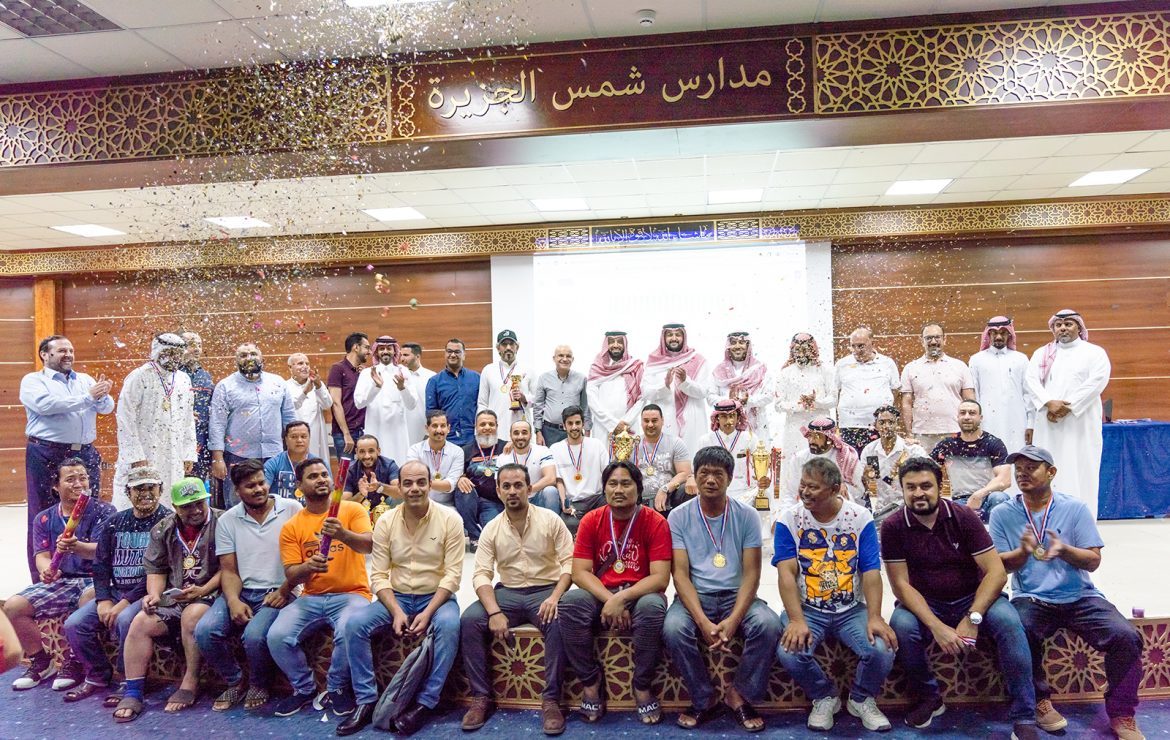 AHQ Ramadhan Tournament Ceremony
Abdulhadi Abdullah Al-Qahtani & Sons Group of Companies AHQ finished The Championship awards Ceremony for the Ramadan Tournament at Shams Al-Jazirah Schools Theatre on Tuesday, August 23, 2022, under the patronage of Sheikh Abdul Hadi bin Tariq Al-Qahtani and his honourable guest,
Sheikh Abdulhadi Tariq Al-Qahtani expresses his gratitude for the attendance and his honour for all the companies participating in this tournament. The winners were announced and honoured by choosing the first and second places from all competitions, knowing that this tournament is the first of its kind, which was prepared in a short period of time and attracted the attention of many companies and the distinguished attendance that supports the continuation and expansion of this event.
اختتمت بحمد الله وتوفيقه مجموعة شركات عبدالهادي عبدالله القحطاني وأولاده حفل توزيع جوائز البطولة الرمضانية في مسرح مدارس شمس الجزيرة يوم الثلاثاء الموافق 23-8-2022 برعاية الشيخ عبدالهادي بن طارق القحطاني وضيفه الكريم
حيث أكد سعادة المهندس عبدالهادي طارق القحطاني عن امتنانه للحضور وتشرفه بجميع الشركات المشاركه في هذه البطولة وقد تم إعلان و تكريم الفائزين بالمركز الأول والثاني من جميع المسابقات علما بان هذه البطولة هي البطولة الأولى من نوعها والتي تم التجهيز لها في فترة قصيرة حصلت على انتباه الكثير من الشركات والحضور المميز الذي يدعم استمرار هذه الفعالية وتوسعها.