About Us
PIPE & WELL 0.& M SERVICES CO.
PWS was incorporated in 1992 to provide a wide range of
inspection, testing and certification services to the oil and
gas industry. There was a need in the market to provide high
quality services at very competitive rates through a professionally
organized Company, which enjoys the reputation
and creditability of overseas inspection companies.
PWS is a specialized inspection & support service provider
company from Tariq Abdel Hadi Al-Qahtani & Brothers Group
of Companies which provides services to oil & gas industries,
petrochemical, chemical, pipelines, construction &
fabrication sector over the years. PWS has grown up in
multiple's matching with latest technologies and development
satisfying the clients.
PWS is successfully continuously serving SAUDI ARAMCO
since 1996. Achievement of the 4th contract in succession
from SAUDI ARAMCO has added feather in cap. There is a
wide range of customers other than oil & gas industries
customers where company is serving since long period.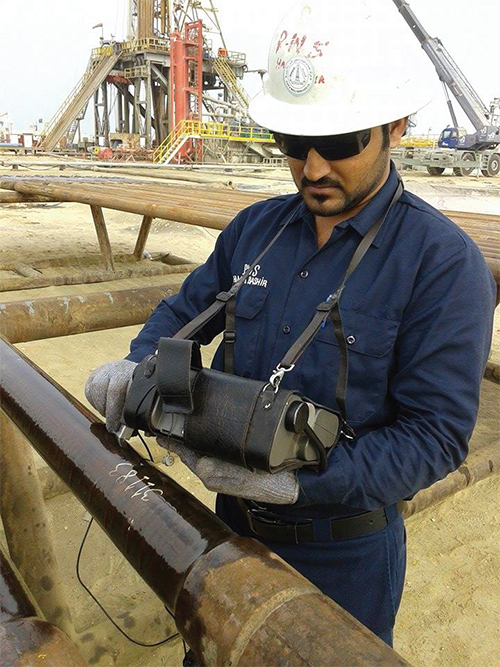 Oil & Gas Field Inspection and Services
Rig Asset Management Services on 24f7 Basis New/Used Drill Pipe Inspection Services Bottom Hole Assembly
Inspection
Various Drilling Tools Inspection
Rig Mast Inspection as per API Specs Rig Parts and Handling Tools Inspection
New/Used Tubing and Casing Inspection Services Coupling Buck on/off for Casing & Tubing
Cleaning Services: Mechanical Wire Brush, Blasting & Hydro Jetting Internal Cement Removal for Tubular
Material Identification – Labeling Hardness Test & PMI Test
Lifting Device Inspection & Support Services
Hydro Pressure Testing (Leak Test) up to 30,000 PSI
HULL GAUGING for Offshore Rigs I Ships (Service Recognized by ABS)
Blasting & Painting Services for Equipment & Structures. Internal & External Coating for Tubular
Videoscopy I Borescope
Various NDT Based Inspections – MT, PT, UT, VT, RT & ET IRATA Rope Access Services
Drops Survey & Retention Services.
Services for Material Handling by Super Sucker
Inspection Services for Refineries, Petrochemical Industry & Marine Industries.
Non-Destructive Examination (NDE) Services (UT/MT/RT/PT/VT& ET)
Pipeline Inspection - Auto UT, GUT & Phased Array TOFD Ship Survey NDT Inspection (Service Recognized by
ABS) Lifting Equipment & Accessories Testing
Bore Scope I Video Scope Inspection Hydrostatic Leak Test up to 30,000 PSI Services for Material Handling by
Supersucker Radiography Testing & Norm Survey
Heat Exchanger Tube Cleaning & Inspection. Tank Floor Cleaning & Inspection
Hardness Test & PMI test
Contact Us
Error: Contact form not found.