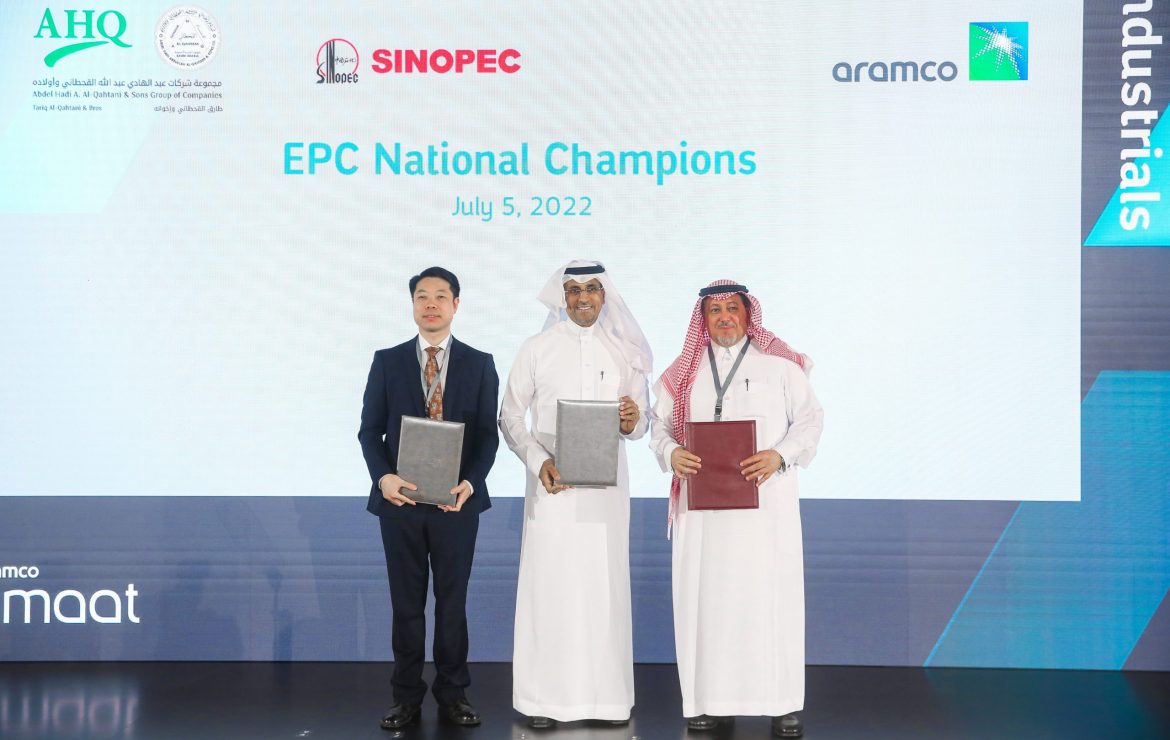 MoU Signing Agreement with SINOPEC at Namaat Event | توقيع مذكرة تفاهم مع شركة سينوبك ضمن برنامج نماءات
During the Namaat Industrial Investment Programs event, Aramco signed an agreement with Abdel Hadi Abdullah Alqahtani & Sons Co. ("AHQ") and Sinopec Shanghai Engineering Co. ("SSEC") to establish an Engineering, Procurement and Construction ("EPC") National Champion to execute projects within the Kingdom.
AHQ and SSEC will create a joint venture ("JV") that will have a positive impact on the localization of the EPC industry in the Saudi market. The JV is expected to commence its operations within the upcoming months.
ضمن فعاليات برنامج الاستثمارات الصناعية (نماءات) ، وقعت شركة أرامكو مع شركة عبد الهادي عبد الله القحطاني وأولاده ("AHQ") وشركة سينوبك شنغهاي الهندسية ("SSEC") اتفاقية لتأسيس شركة مقاولات متكاملة تغطي مجالات الهندسة، المشتريات والإنشاءات  (تحت مظلة برنامج البطل الوطني)  لتنفيذ مشاريع المقاولات داخل المملكة.
وستقوم الشركتان (AHQ و SSEC) بإنشاء شركة مشتركة تكون لها تأثير إيجابي على توطين مجالات الهندسة والمشتريات وإنشاءات المشاريع الصناعية (EPC) في السوق السعودي. ومن المتوقع أن يبدأ المشروع المشترك عملياته خلال الأشهر القادمة