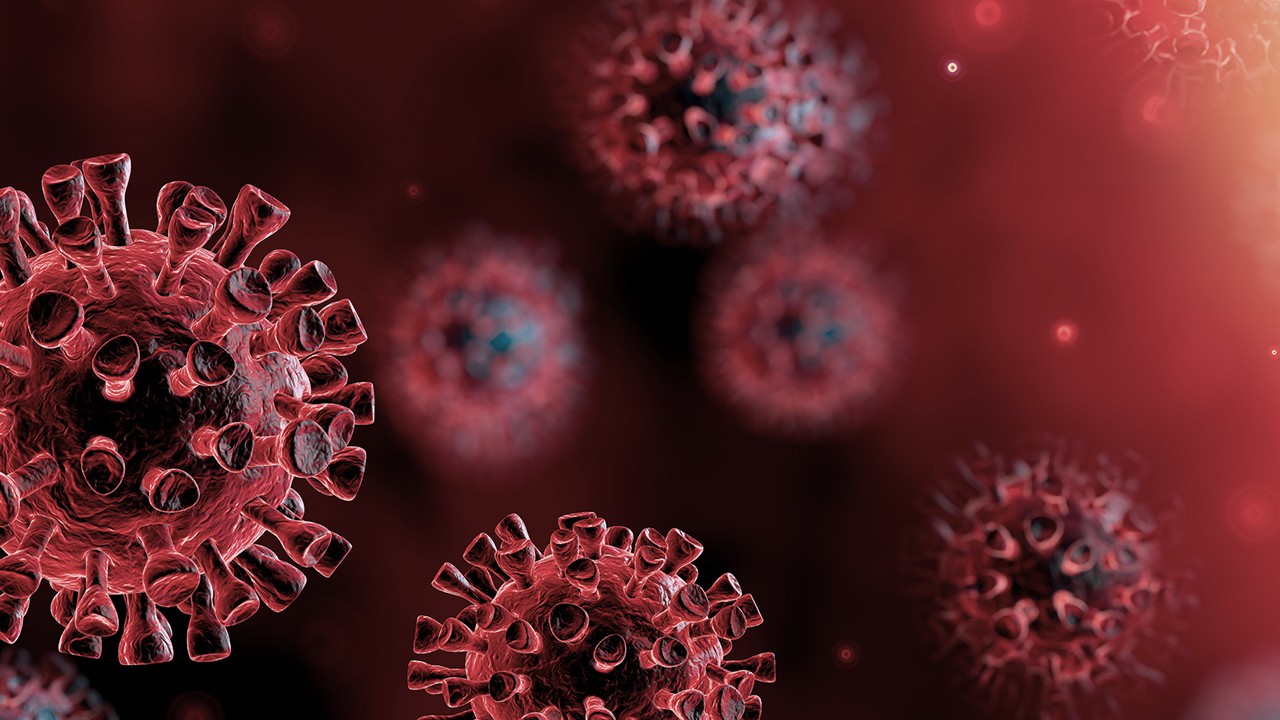 COVID-19 Awareness
في 31 ديسمبر من عام 2019م تم إبلاغ المكتب الإقليمي لمنظمة الصحة العالمية في الصين بحالات الالتهاب الرئوي المسبب لمرض غير معروف تم اكتشافه في مدينة ووهان بمقاطعة هوبي الصينية، وتم إعلان فيروس (كورونا الجديد) على أنه الفيروس المسبب لتلك الحالات من قِبَل السلطات الصينية يوم 7 يناير 2020م
الأسئلة الشائعة:
ما هي فصائل فيروسات (كورونا) التي تم اكتشافها حتى الآن والتي يمكن أن يُصاب البشر بالعدوى بها من مصدر حيواني؟ 
انتقل فيروس (كورونا) المسبب لمتلازمة الالتهاب الرئوي الحاد الوخيم (السارس) من قطط الزباد إلى البشر في الصين عام 2002م، وقد انتقل فيروس (كورونا) المسبب لمتلازمة الشرق الأوسط التنفسية (Mers) من الإبل إلى البشر في المملكة العربية السعودية عام 2012م. كذلك انتقل فيروس (كورونا) الأخير  COVID-19 من فصيلة فيروسات (كورونا)، و كان له ارتباط بسوق للبحريات والحيوانات في مدينة ووهان الصينية. وهناك العديد من سلالات فيروس (كورونا) الأخرى المعروفة التي تسري بين الحيوانات دون أن تنتقل العدوى منها إلى البشر حتى الآن.
هل ينتقل الفيروس بين البشر؟
نعم، ينتقل الفيروس بين البشر من الشخص المصاب بالعدوى إلى شخص آخر عن طريق المخالطة.
ما أعراض الإصابة بفيروس (كورونا)؟
تشمل الأعراض النمطية لفيروس (كورونا): الحمى – السعال – ضيق التنفس – وأحيانًا تتطور الإصابة إلى التهاب رئوي. وقد يتسبب في مضاعفات حادة لدى الأشخاص ذوي الجهاز المناعي الضعيف، والمسنين والأشخاص المصابين بأمراض مزمنة مثل: السرطان، والسكري، وأمراض الرئة المزمنة. وعند الشعور بأي من الأعراض  السابقة يجب الاتصال بمركز973
خطوات رئيسة للوقاية من (كورونا)
النظافة الشخصية
اتباع آداب العطس والسعال
تجنب المخالطة اللصيقة بشخص لديه أعراض نزلة برد أو أنفلونزا
تجنب التعامل غير الآمن مع الحيوانات، سواء كانت برية أو في المزرعة
آداب العطاس لتقليل العدوى:
استخدم المناديل الورقية للعطاس أو السعال، والتخلص منها بأسرع وقت ممكن
غسل اليدين بالماء الدافئ والصابون
استخدم المرفق عن طريق ثني الذراع
English:
On December 31st, 2019, the WHO Regional Office in China was informed of cases of pneumonia of unknown cause detected in Wuhan City, Hubei Province of China. On January 7th, 2020, the Chinese authorities announced they had identified a new virus that causes these cases.
Frequently Asked Questions:
What are Coronaviruses?
Coronaviruses (CoV) are a large family of viruses that cause illness ranging from the common cold to more severe diseases such as Middle East Respiratory Syndrome (MERS-CoV) and Severe Acute Respiratory Syndrome (SARS-CoV).
Can the virus spread from person to person? 
Yes, the virus can spread from the infected person to another person through close contact without protection.
​What are the symptoms of COVID-19?
The common symptoms of COVID-19 include: fever, cough, shortness of breath and sometimes develops into pneumonia. It may cause severe complications in persons with immunodeficiency, the elderly and persons with chronic diseases such as cancer, diabetes and lung diseases. If you have any of these symptoms call the 937 Service Center.
Key Actions for COVID-19 Prevention:
Personal hygiene
Practice safe sneezing and coughing etiquette.
Avoid close contact with anyone who has common cold or flu symptoms.
Avoid unsafe handling animals, whether they are wild or on the farm.​
Sneezing etiquette to prevent infection:
Use tissues for sneezing or coughing and dispose them immediately.
Wash your hands with warm water and soap.
Bend your arm and sneeze into your elbow.​