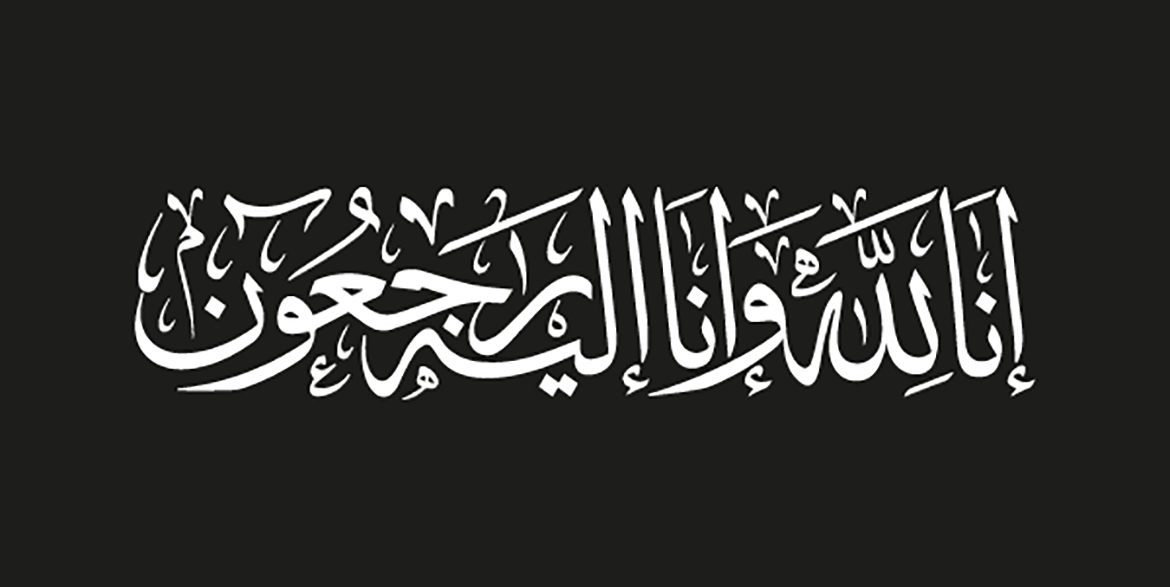 Condolences | تعزية
بقلوب مؤمنة بقضاء الله وقدره
تتقدم مجموعة شركات عبد الهادي القحطاني وأولاده وكافة منسوبيها بالتعازي الحارة للزميلة 
أ. ايمان حامد الزهراني (مشرفة قسم الحافلات المدرسية – شركة إيرادات)
في وفاة والدتها يرحمها الله سائلين المولى العلي القدير أن يتغمدها بواسع رحمته
وأن يسكنها فسيح جناته 
وإنا لله وإنا إليه راجعون.
With heavy hearts, Abdul Hadi Al-Qahtani & Sons Group of Companies and its staff members would like to offer their condolences to
Ms. Iman Hamed Al-Zahrani (Director of Bus School Department- Earadat)
on the passing of her Mother
our sincere prayers are with her and her Family.
May our condolences bring her comfort, and may our prayers ease the pain of her loss.