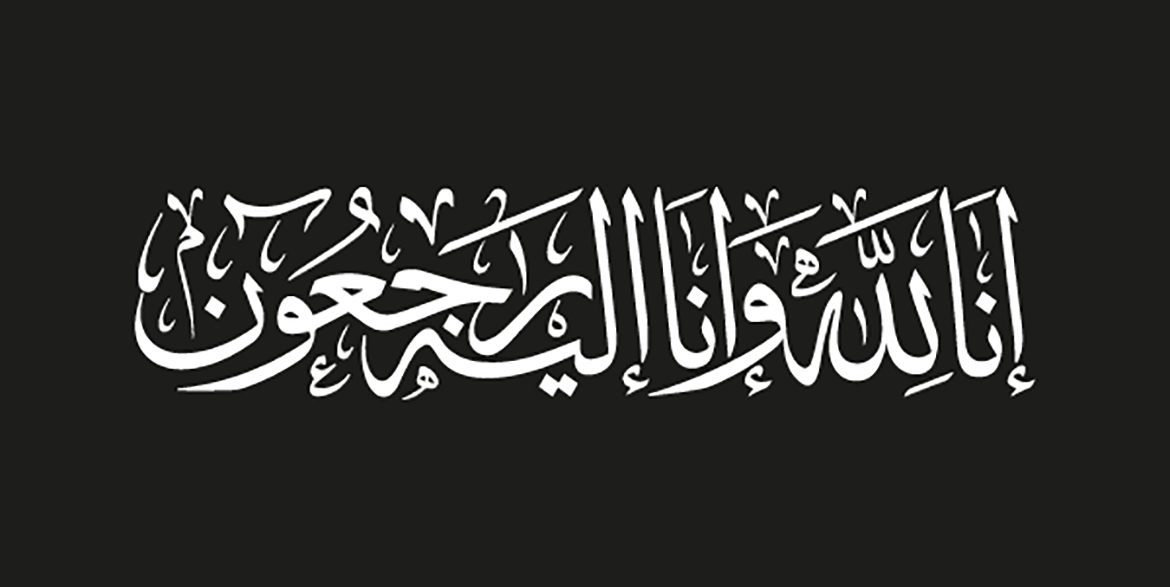 Condolences | تعزية
بقلوب مؤمنة بقضاء الله وقدره انتقلت الى جوار ربها اليوم الاحد 31 اكتوبر لعام 2021 االمغفور لها بأذن الله اخت الزميل والصديق رفيق الحسيني المستشار القانوني للمجموعة
وبهذا المصاب الجلل يتقدم كل افراد اسرة مجموعة شركات عبدالهادي عبدالله القحطاني واولاده ممثله برئيسها ونائب الرئيس وجميع منسوبيها باحر التعازى واسمى عبارات المواساة للزميل و لاسرة الفقيده راجين من المولى سبحانه وتعالى ان يتغمدها  بواسع رحمته وان يرزق اهلها وافراد اسرتها جميل الصبر والسلوان وينعم عليها بعفوه ورضوانه، 
وإنا لله و إنا إليه راجعون.
With heavy hearts, Abdul Hadi Al-Qahtani & Sons Group of Companies and its staff members would like to offer their condolences to
Mr. Rafik Husseini on the passing of his sister
Our thoughts and prayers are with him and his family.

May our condolences bring him comfort,and may our prayers ease the pain of his loss.