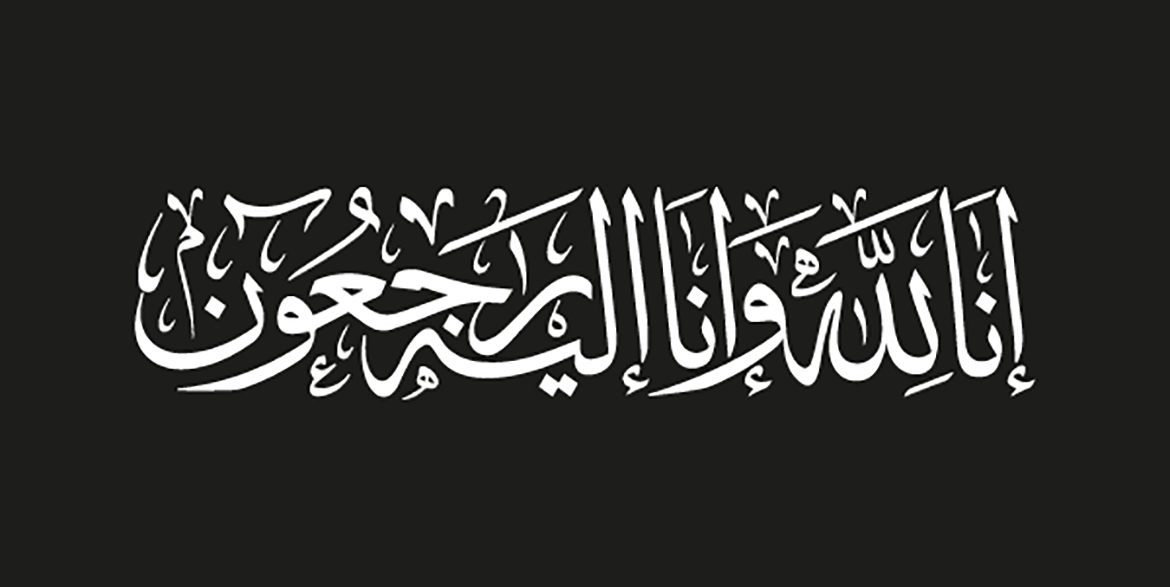 Condolences | تعزية
بقلوب مؤمنة بقضاء الله وقدره
تتقدم مجموعة شركات عبد الهادي القحطاني وأولاده وكافة منسوبيها بالتعازي الحارة للزملاء 
أ. وليد سكر في وفاة والد زوجته 
أ. ياسر القحطاني في وفاة جده
سائلين المولى العلي القدير أن يتغمدهما بواسع رحمته وأن يسكنهما فسيح جناته
وإنا لله و إنا إليه راجعون.
With heavy hearts, Abdul Hadi Al-Qahtani & Sons Group of Companies and its staff members would like to offer their condolences to
Mr. Walid Sukkar on the passing of his father in law and to Mr. Yasser Al-Qahtani on the passing of his Grandfather.
Our thoughts and prayers are with them and their families.

May our condolences bring them comfort, and may our prayers ease the pain of their loss.