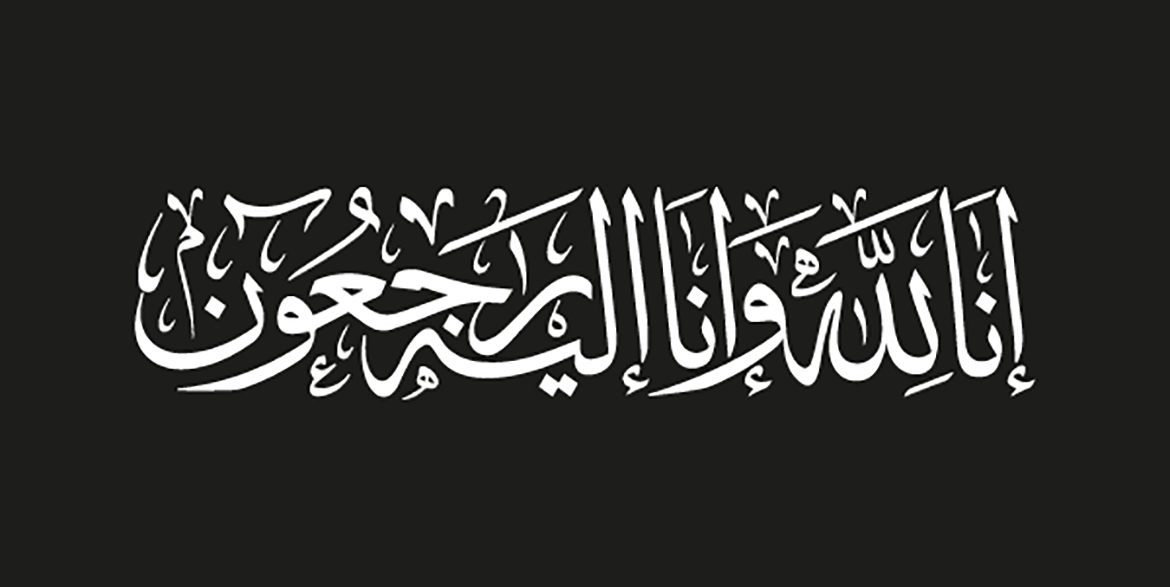 Condolences | تعزية
بقلوب مؤمنة بقضاء الله وقدره
تتقدم مجموعة شركات عبد الهادي القحطاني وأولاده وكافة منسوبيها بالتعازي الحارة الى الشيخ طارق القحطاني و الشيخ صلاح القحطاني و عائلة القحطاني جميعاً ،
بوفاة أختهم الشيخة/ فاطمة القحطاني على ان يكون الدفن اليوم من مسجد الفرقان بالدمام بعد صلاة العصر مباشراً.
سائلين المولى العلي القدير أن يتغمدها بواسع رحمته وأن يسكنها فسيح جناته
With heavy hearts, Abdul Hadi Al-Qahtani & Sons Group of Companies and its staff members would like to offer their condolences to
Sheikh Tariq & Sheikh Salah & all Al-Qahtani family members on the passing of their sister Sheikha Fatima Al-Qahtani.
The Funeral & Burial Services will take place today, 29th of August at Asr Prayer in Al-Furqan Mosque, Dammam.
Our thoughts and prayers are with them and their family.
May our condolences bring them comfort, and may our prayers ease the pain of their loss.